Textkit Enthusiast
Posts: 364
Joined: Tue May 22, 2007 7:06 pm
Location: Wales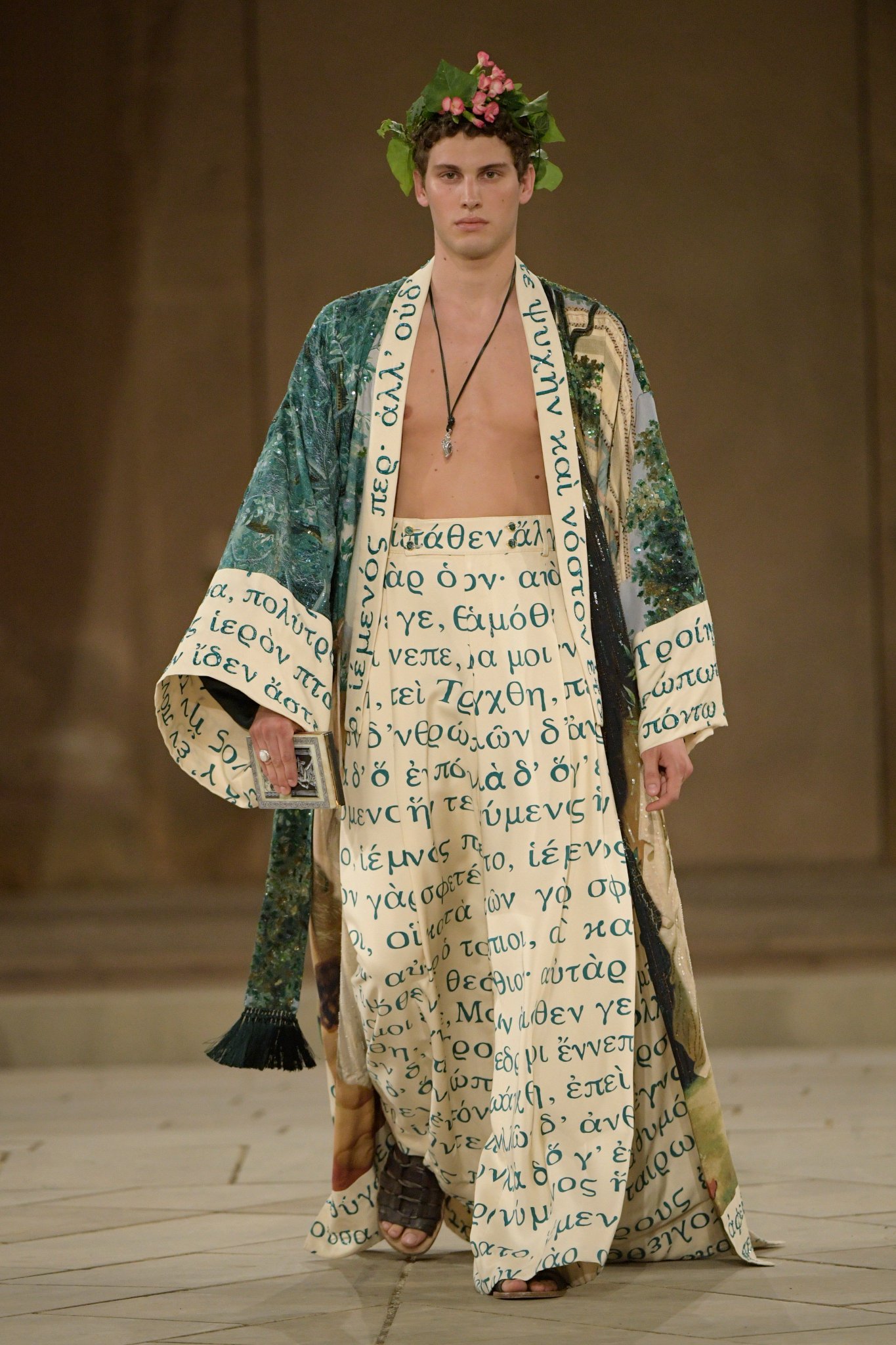 From Dolce & Gabbana's 'Alta Sartoria' show.
https://twitter.com/dolcegabbana/status ... 3280073728
The necklace is a bit much, though.
ἁλὶ γὰρ δέδμητο φίλον κῆρ 🌊
---
Textkit Member
Posts: 124
Joined: Tue Mar 17, 2009 8:04 pm
Looks like he's been watching that cable show, "Atlantis." Has anyone seen that thing? Kinda like Zena & Kevin Sorbo's Hercules meet a mash of Greek mythology. Pretty amazing ! (HHOK).
Romani ite Domum
---