Ok....at the request of 1% Homeless I'll take a at starting a picture thread....all who can and are willing to contribute, please do....
Here is a picture of my wife and I when we were visiting our family in San Diego last summer...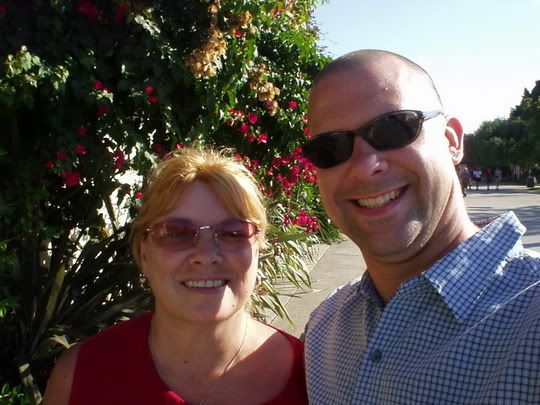 FWIW....I have quite a bit more hair now (it's about 1 1/2 inches and kinda spikey) AND, my wife is even more lovely now (I keep telling her she gets more beautiful every day!)
And yes, I know I need a good shave, but I was on vacation for heavens sake!